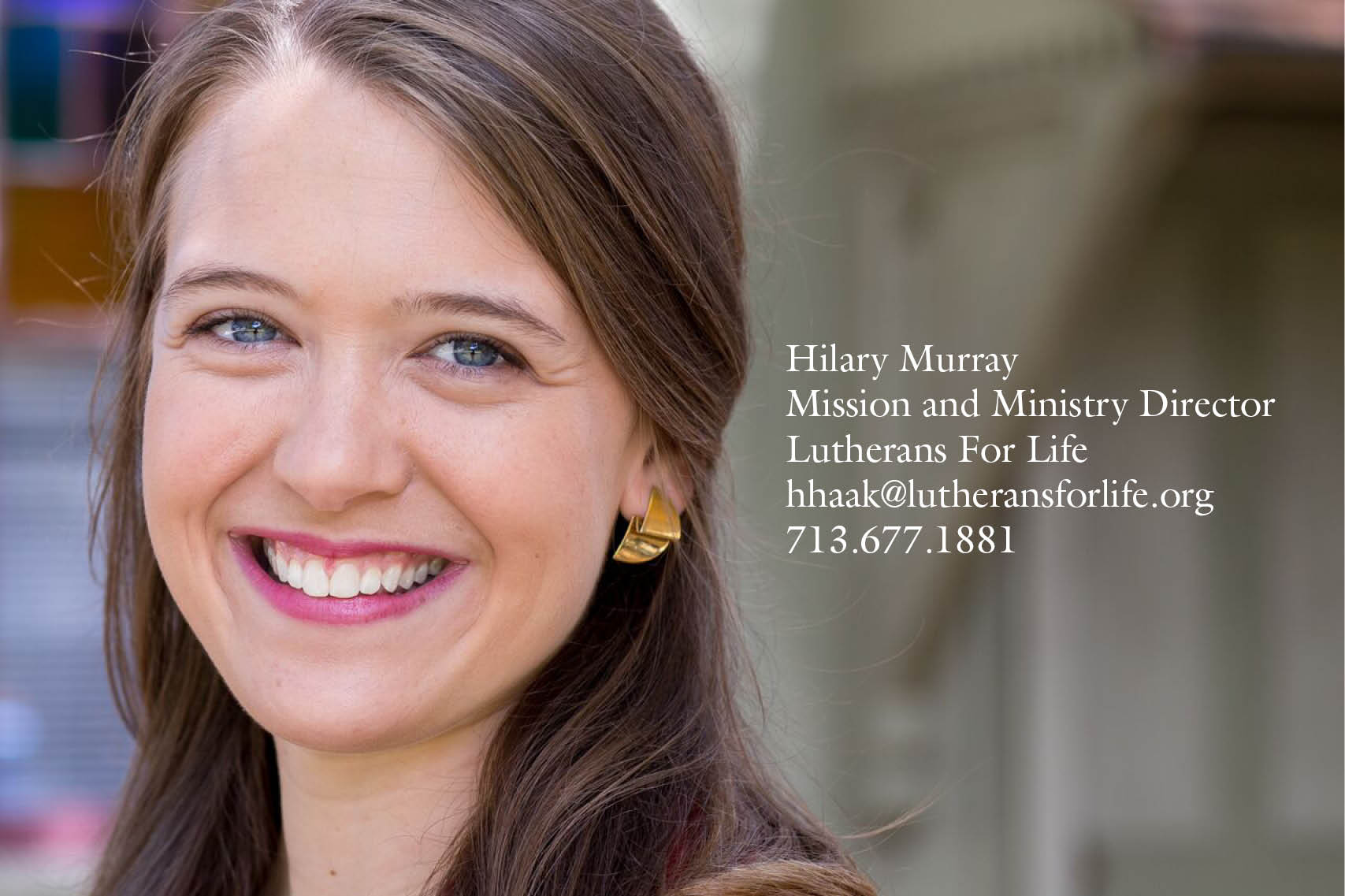 Hilary Murray began serving as mission and ministry director of Lutherans For Life this week! Please welcome her. She would love to hear from you.
Greetings in the name of the Lord!
Lutherans For Life is the best organization in the world! I am overjoyed and humbled by the opportunity to serve as mission and ministry director.
I was born to Rev. Dr. Scott Murray and Mrs. Maryann Murray in Gretna, Louisiana, in 1992. Shortly thereafter, my father took a call to Memorial Lutheran Church in Houston, Texas, where I was raised. I attended Memorial Lutheran School through eighth grade and graduated from Lutheran High North in Houston in 2010. The stellar choral department and challenging music program of Concordia University in Seward, Nebraska, were my life until I graduated in 2014 with a Bachelor of Arts in Music with an emphasis in choral conducting. Music, however, was not the only passion that took up my time in college.
In January of 2013 I attended the first-ever LCMS Life Conference (after some convincing words from my pastor). That conference taught me that I had been terrifyingly ignorant of the awful reality of abortion in this country. Through founding Bulldogs For the Unborn (now Bulldogs For Life), attending the March for Life—the largest annual peaceful protest in the country—three times, witnessing women driving into Planned Parenthood clinics alone, working with crisis pregnancy centers, and attending various other conferences, I have learned that there are many more issues at large in the life arena that are just as frightening and as pressing as abortion.
The most valuable information I have learned is that these issues desperately need to be talked about and addressed within our own Lutheran churches. Praise be to the Father who sends the Holy Spirit to work through His Word. I pray that the Holy Spirit continues His work of equipping Lutherans to be Gospel-motivated voices For Life through me in the coming years.
Your Sister For Life and In Christ,
Hilary Murray
Mission and Ministry Director
hhaak@lutheransforlife.org
713.677.1881