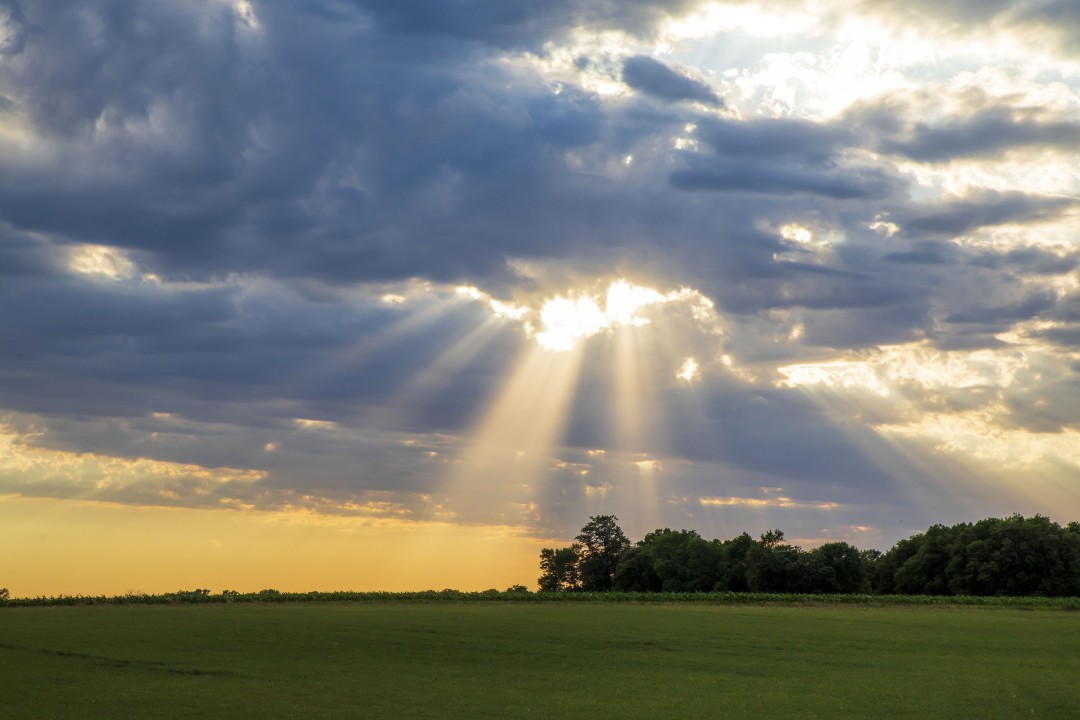 by Michelle Bauman
Maybe you recall the giving of the Ten Commandments and Moses' moments of glory after receiving them—those literal moments of glory. Having been in the presence of God, Moses' face shone with the glory of the Lord. Now I don't know about you, but I've always been a little awed by that account.
What's it like to have a face so bright and fearsome that it required a veil?
Moses would know.
Having come into contact with God, Moses was transformed; he was, figuratively and literally, made a light for the nation of Israel. God made Moses a light, and God worked through him for the good of His people.
We know that God worked much good in the Old Testament. It is His nature; how can He work otherwise? God's goodness is recounted in each day of creation. It sustained Noah and his family in the flood, protected Abraham and Sarah in foreign lands, and ensured the line of the Savior through 42 generations of Abraham's sons. God is good. His mercies are many. And God's goodness is more than enough.
But Paul points out that we have somethingbetter than all of the goodness God had to offer His Old Testament people. As New Testament believers, we have Jesus, the fulfillment of the promise and the ultimate good in our lives and in the world. We have the benefit of living after the cross, after Christ's death and resurrection. The veil is gone; it has been ripped in two. In Word and Sacrament, we see God face to face.
Like Moses, our encounter with God has also transformed us into lights—lights for all people. As lights in a world of darkness and death, we are designed to be bold witnesses to the light and life that is found in Christ. Lest we boast, Paul declares: "Not that we are sufficient in ourselves to claim anything as coming from us, but our sufficiency is from God who has made us" (2 Corinthians 3:4-6). Our confession is made possible by the Holy Spirit. Our skills, strengths, and abilities are gifts God works through to bless others and lead them to Him.
Being a light in a dark world isn't always easy. Satan wants us to wear a veil, to cave to cultural expectations, to fear society's contempt. But Paul reminds us to "refuse to practice cunning or to tamper with God's Word" (2 Corinthians 3:2). Instead, we recognize that "the god of this world has blinded the minds of the unbelievers, to keep them from seeing the light of the gospel of the glory of Christ" (2 Corinthians 3:4).
The Holy Spirit not only brought us to faith and made us lights to the world, He also stands with us, enabling us to make a bold confession. He sustains the hope that we have in the sure and certain promise of heaven. Despite cancel culture and the darkness that surrounds us, we can be confident that we are not alone. Even more, we know the best is yet to come.