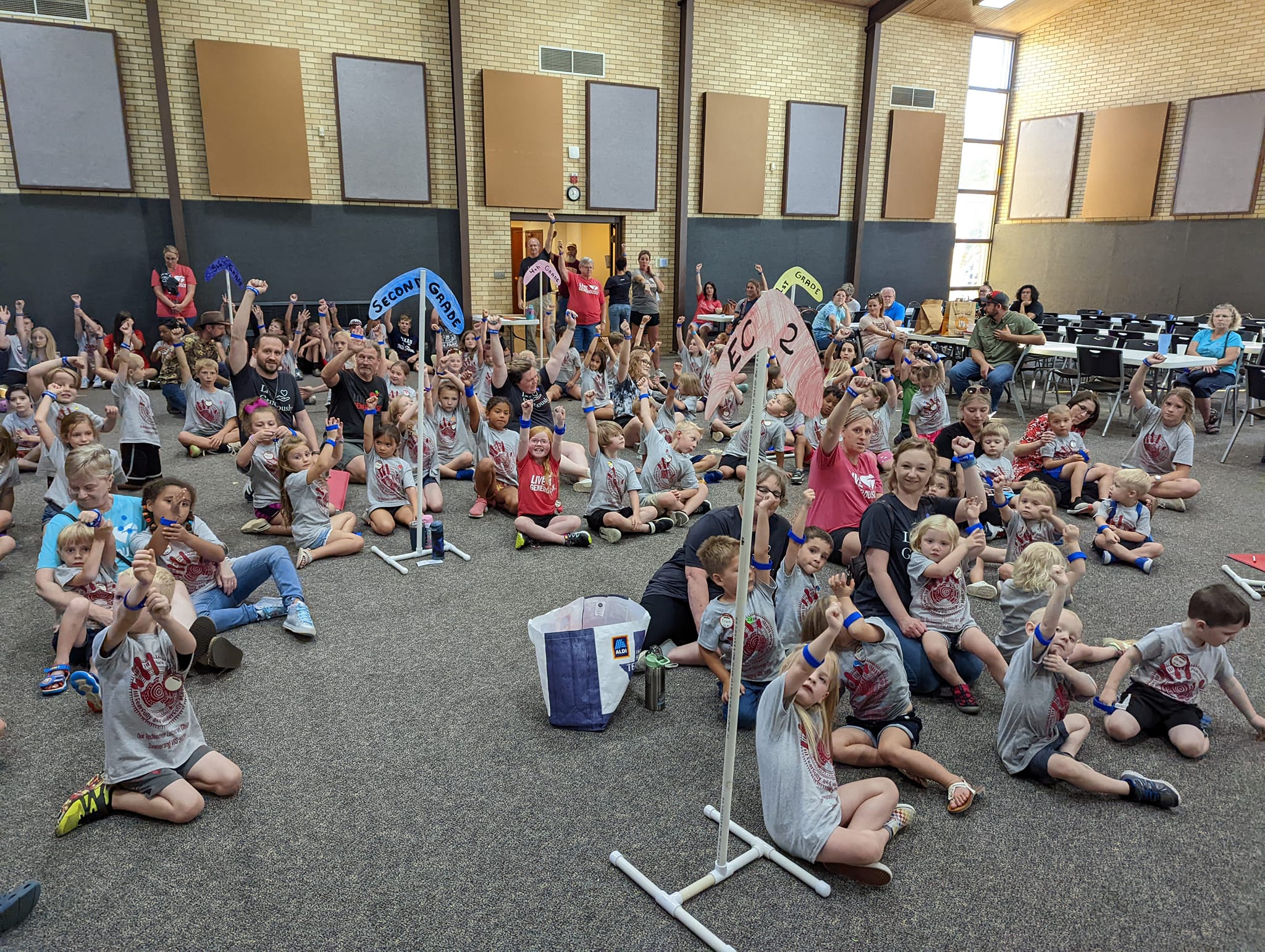 "I praise you, for I am fearfully and wonderfully made. Wonderful are your works; my soul knows it very well." (Psalm 139:14)
I firmly believe that while the Christmas season is certainly wonderful, VBS is the most wonderful time of the year! Kids sing praises; memorize God's Word; learn Scripture through games, crafts, and snacks; meet new friends; and share the Gospel with their community. As we began plans for this summer's VBS, my volunteer team and I pondered, "What could make VBS even better?" When we were presented with the opportunity to incorporate a sanctity of life theme, we knew we'd found our answer.
Throughout the week of June 5-9, 2022, 105 students flooded our campus to study the biblical account of creation and to study Jesus' birth, death, resurrection, and ascension. Not only did they learn the details of each story in fun and memorable ways, but they also saw in these stories how God values life. They learned that God created each of them in His image and gave them the gift of life. They studied how the Word became flesh (even in Mary's belly!) to be our Savior. They were blessed to hear that because Jesus gave up His own life on the cross for us and rose again, we receive the gift of eternal life! They were challenged to think about the ways they can serve God with their life and the other gifts God has graciously given each of them.
We value the opportunity to teach our children to serve others. Since our VBS had a sanctity of life theme woven throughout all the activities, we wanted to collect offerings each day to support a ministry that affirms, upholds, and defends the God-given value of life. Partnering with Lutherans For Life was a natural fit. Each day our students brought dollars and coins to support an upcoming service project which will be handled by Lutherans For Life.
College students will make and deliver blankets to children in hospitals, people in nursing homes, and people without homes, and they will share the life-giving message of God's love and salvation with those who might think their life doesn't matter. Over the course of the week, our students raised over $820, which was enough to fund over 80 blankets! Lutherans For Life kindly sent each student a bracelet with the message "Trust God and Choose Life" written on it as a thank-you gift. What an excellent way to help kids remember the blessing of life!
It's never too early to share with children the God-given value of life. I pray that you'll consider ways you can implement sanctity of life themes within your children's ministry. May all God's creation know that we are fearfully and wonderfully made by Him!
Michaela Seeliger
Director of Christian Education
Our Redeemer Lutheran Church
Wichita Falls, TX