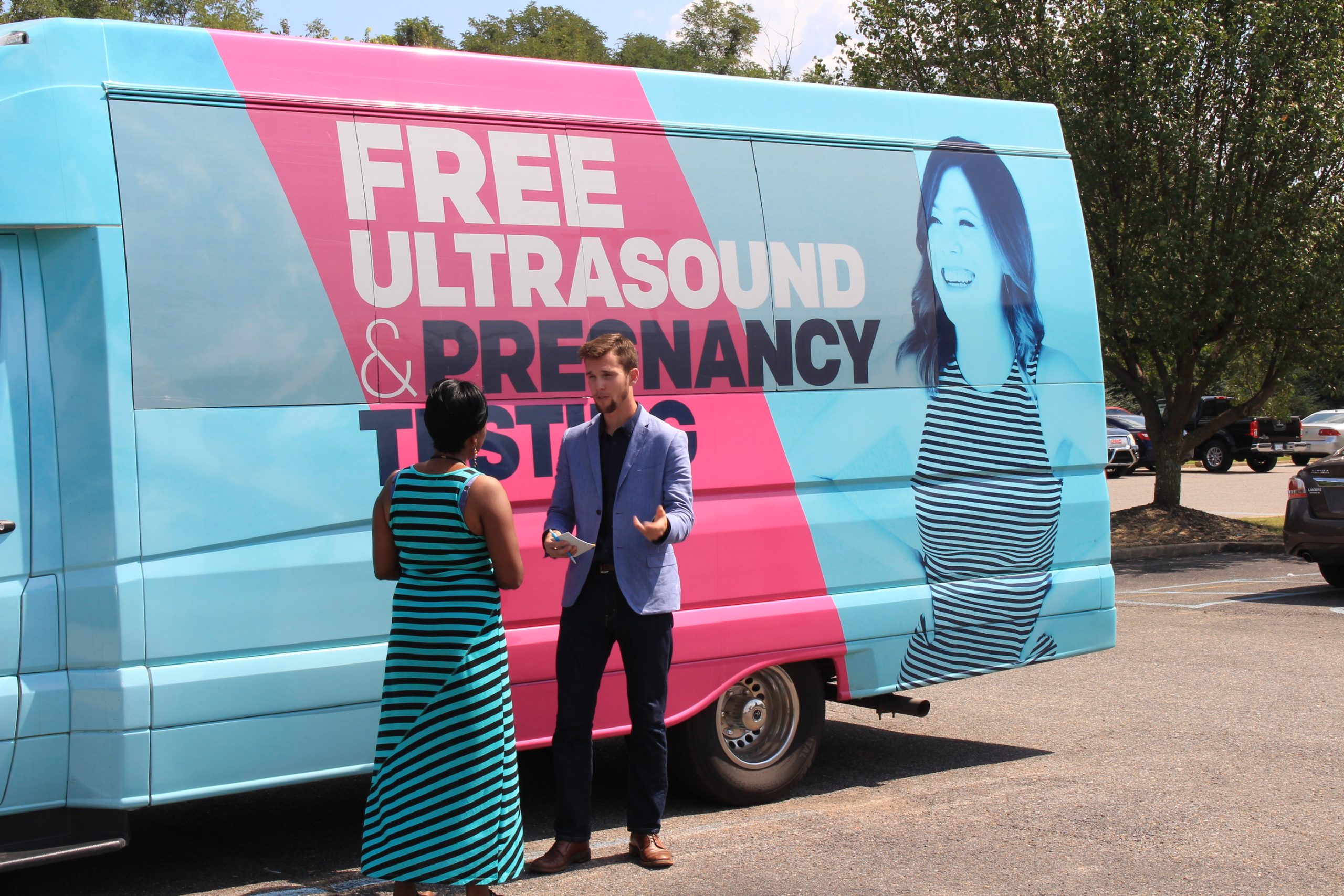 By: Hallie Barteau
As for-life Christians, we know that all life is valuable. Our loving Creator gives us gifts to use to serve others and uphold the value of life. This gift of service is seen in pregnancy support facilities across the United States through the work that the staff and volunteers do to care for mothers and their unborn children. Hallie explores the value of having trained medical professionals in these facilities, reminding us that serving as a nurse or doctor in a pregnancy resource center upholds life.
Healthcare personnel offer an array of benefits to pregnancy resource centers across the United States. The knowledge and expertise that medical workers provide to these facilities allow for the provision of healthcare services to individuals free of charge or at a low cost. These services are valuable to patients in that they offer clients information relating to their pregnancy so that they have accurate knowledge of the viability and gestational age of the pregnancy. Other medical pregnancy support facilities provide additional services such as sexually transmitted infection testing and treatment.        
Diagnostic medical sonographers and registered nurses are medical staff that one can expect to see volunteering or working in a pregnancy support facility. These professionals have received training specific to their field of study which prepares them to provide safe and quality care to anyone receiving support at pregnancy resource center. According to the Charlotte Lozier Institute's most recent National Pregnancy Center Report, registered nurses and registered diagnostic medical sonographers contributed a total of 486,213 hours performing ultrasounds in 2019 alone. The same report revealed that throughout the year registered nurses spent a total of 99,522 hours meeting with clients receiving testing and/or treatment for sexually transmitted infections. This resulted in 160,201 sexually transmitted infection tests being provided by pregnancy centers across the country in that year (Charlotte Lozier Institute, 2020).
Given the positive outcomes that result from the presence of medical workers in pregnancy centers, it would be good for those who work or study within an area of health care to consider dedicating their skills to clinical settings that offer pregnancy support services. Focusing one's medical expertise to a cause such as this would enhance the abilities of pregnancy resource centers to care for persons who are experiencing unexpected pregnancies, who require interventions for sexually transmitted infections, or who would benefit from additional services like lactation consultations. Healthcare professionals should be encouraged to explore opportunities with the pregnancy center workforce that consists of 10,215 licensed medical staff and volunteers (Charlotte Lozier Institute, 2020).
One of the best ways to discover if pregnancy center work is a good fit for you is to spend time shadowing or volunteering within one. During a summer break between my semesters in nursing school, I spent several months in a medical pregnancy support facility as a student nurse volunteer. After receiving orientation in standard HIPAA guidelines and infection control protocol at the center, I was able to observe and participate in patient care provided at the facility. With the permission of patients, I had the opportunity to watch nurses provide sexual health education, offer emotional support, and perform ultrasound imaging of confirmed pregnancies. Under the direct supervision of registered nurses, I carried out medical-grade pregnancy testing, prepared samples to be sent to a facility for the confirmation of sexually transmitted infection testing results, and organized patient charting to ensure ordered client documentation. My experience volunteering within a medical pregnancy support facility has shown me that working in a pregnancy center is a possibility in my future career as a nurse. I encourage anyone considering a role within pregnancy support work to volunteer and find out what it's all about!                 
Charlotte Lozier Institute. (2020). 2020: Pregnancy Centers Stand the Test of Time. https://lozierinstitute.org/wp-content/uploads/2023/01/Pregnancy-Center-Report-2020_FINAL.pdf