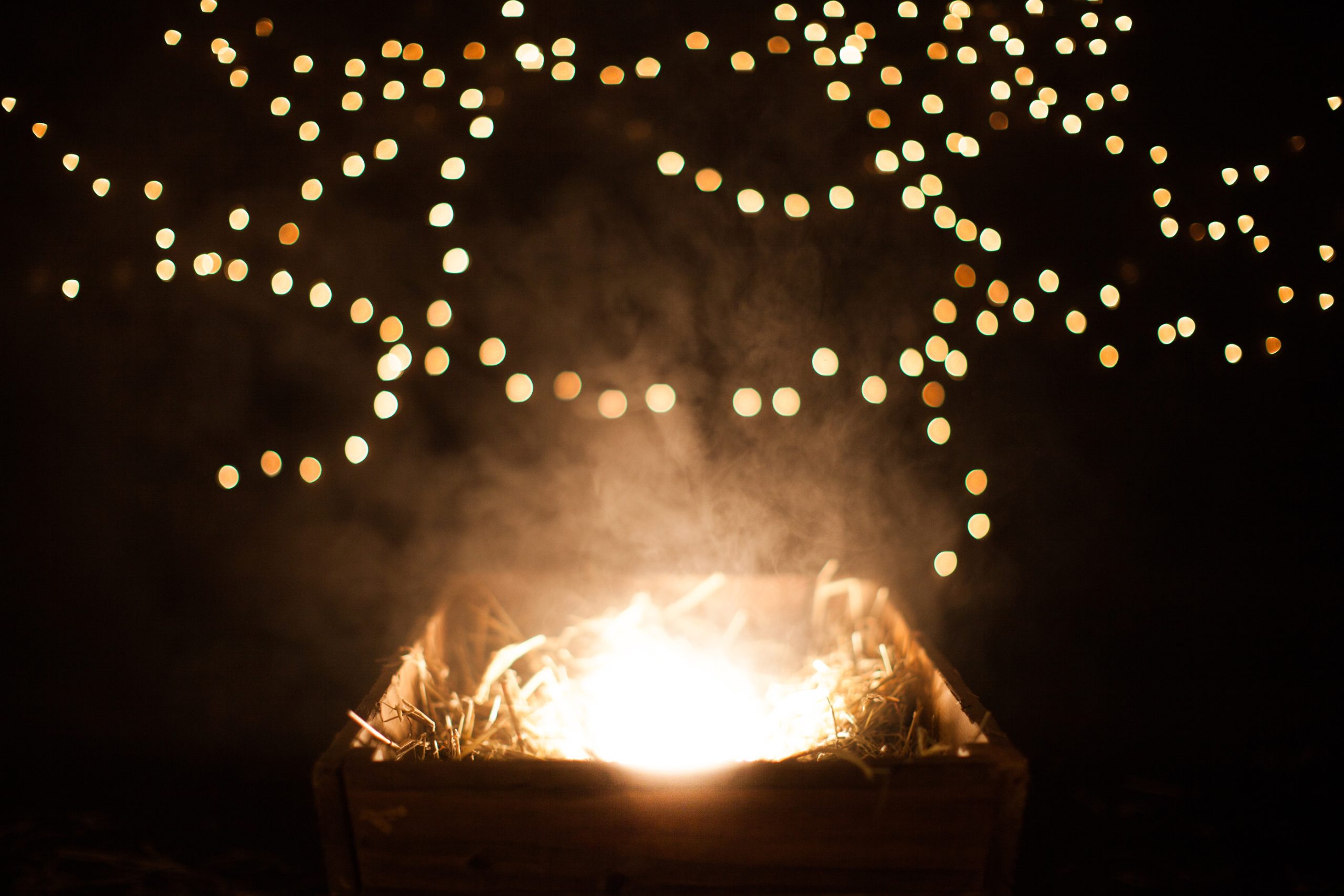 Cori Meier, Y4Life Assistant
It's that time of year again, when the hustle and bustle of Christmas preparations take over our lives. We rush around trying to find the perfect gifts for our families and friends or the perfect outfit for Christmas. We fill our calendars with Christmas parties and get togethers. But in all of the rushing and worrying, we often forget to slow down and think about the true meaning of Christmas.
It's hard to focus on what Christmas is all about when we have so much going on in our daily lives. We may stop and say, "Merry Christmas!" as we finish our shopping, or share our change with those in need, but we quickly move on to the next thing on our list. Why do we let earthly preparations take the forefront when we should be preparing our hearts for Christ's coming?
I'm sure that Mary and Joseph felt the rush to get things done in the time leading up to the first Christmas. Preparing for a baby and making arrangements to travel from Nazareth to Bethlehem couldn't have been easy, but it had to be done. Walking 80 miles with a woman who was 9 months pregnant would have taken more than a few days. Yet they made the journey because they were expected to be in Bethlehem for the census.
Bethlehem itself was bustling with all the extra people who had journeyed for the census. Houses and inns were full. The shepherds outside of Bethlehem were busy tending to their flocks, making sure they were safe. The people in and around Bethlehem had no idea that their Savior would be born in their town during a census year. They just wanted to get through the census and get back to their lives.
But God had other plans. In the middle of the census, a time of chaos, Jesus would be born. Mary and Joseph would be in a town they weren't from, and they would be stuck in a stable because the inns were full. The shepherds would be called away from their flocks to greet the newborn King in his manger bed. The townspeople would hear the story from the shepherds, who left the stable praising God for what He had done. They too would have to slow down to hear the good news the shepherds were sharing.
This Christmas, I urge you to take time to think about what God did during that first Christmas in Bethlehem. How He so carefully chose Mary and Joseph to be Jesus' earthly parents. How He carefully orchestrated Jesus' birth to be in a humble stable rather than a warm inn. How the shepherds were the first to greet Jesus, people who had no major standing in their community. And how Jesus ultimately came to give us life through His death and resurrection.
Reflect on the Christmas Gospels. Think over the words in your favorite Christmas hymns. Ponder how God is working His good in your life today. The Christmas preparations will be there later. I pray that you slow down, see what God has done, and share the good news that is for ALL people as the angels and shepherds did that first Christmas in Bethlehem.
"And in the same region there were shepherds out in the field, keeping watch over their flock by night. And an angel of the Lord appeared to them, and the glory of the Lord shone around them, and they were filled with fear. And the angel said to them, 'Fear not, for behold, I bring you good news of great joy that shall be for all the people. For unto you is born this day in the city of David a Savior, who is Christ the Lord. And this will be a sign for you: you will find a baby wrapped in swaddling cloths and lying in a manger.' And suddenly there was with the angel a multitude of the heavenly host praising God and saying, 'Glory to God in the highest, and on earth peace among those with whom he is pleased!' When the angels went away from them into heaven, the shepherds said to one another, 'Let us go over to Bethlehem and see this thing that has happened, which the Lord has made known to us.' And they went with haste and found Mary and Joseph, and the baby lying in a manger. And when they saw it, they made known the saying that had been told them concerning this child. And all who heard it wondered at what the shepherds told them. But Mary treasured up all these things, pondering them in her heart. And the shepherds returned, glorifying and praising God for all they had heard and seen, as it had been told them." -Luke 2:8-20, ESV.