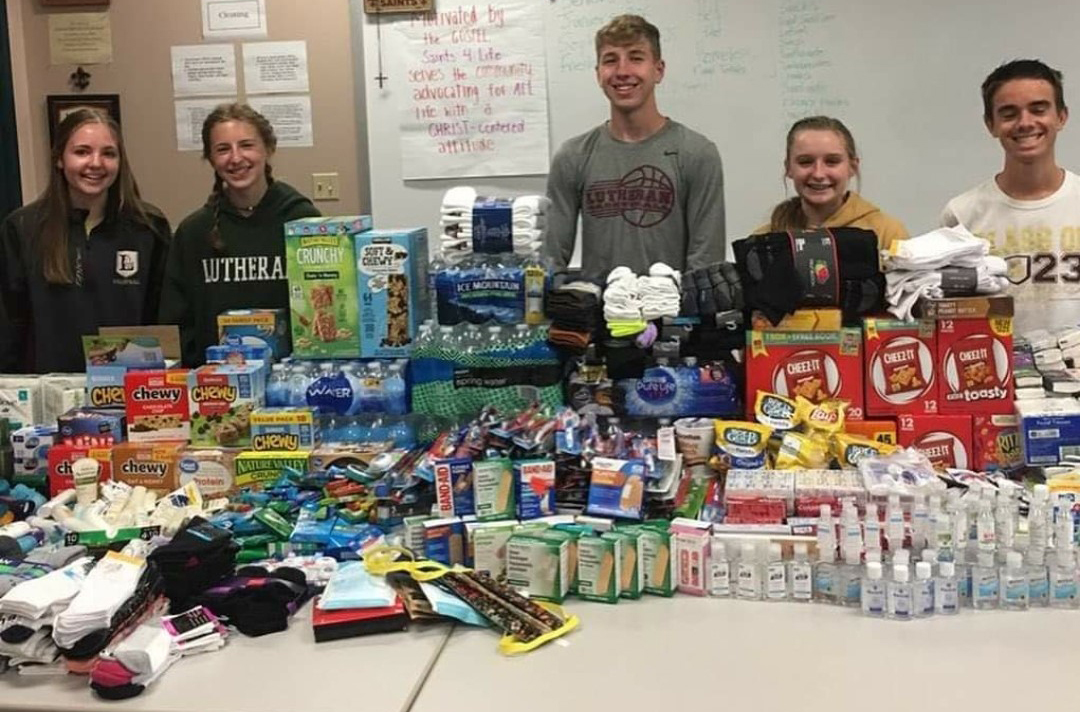 by Ella Wiegand, member of Saints 4 Life
In the month of September, the Saints 4 Life Group at Lutheran High School decided to hold a collection drive for homeless people in Indianapolis. The drive was part of the school's homecoming week festivities. Students were asked to bring in a variety of items—mostly personal hygiene products and food. The care packages they created with these items were designed to serve the immediate needs of someone who is homeless and to travel easily.
Classes competed to bring in the most items. Together they amounted to over 4,000 items—exceeding our expectations! These items were assembled into 125 care package kits which are being donated to Wheeler Mission and Outreach Indiana to be distributed to those who need them. Additionally, surplus items were donated to the food pantry at Emmaus Lutheran Church in downtown Indianapolis.
This is the inaugural year of the Saints 4 Life group at Lutheran High School. The team is comprised of approximately 20 students throughout all grades. The group plans more collection drives throughout the year, as well as raising awareness about additional life issues, fundraising, and attending the March For Life in Washington, D.C., in January. The student-led group also attended the Y4Life High School leadership training in March and met remotely for planning throughout the summer.