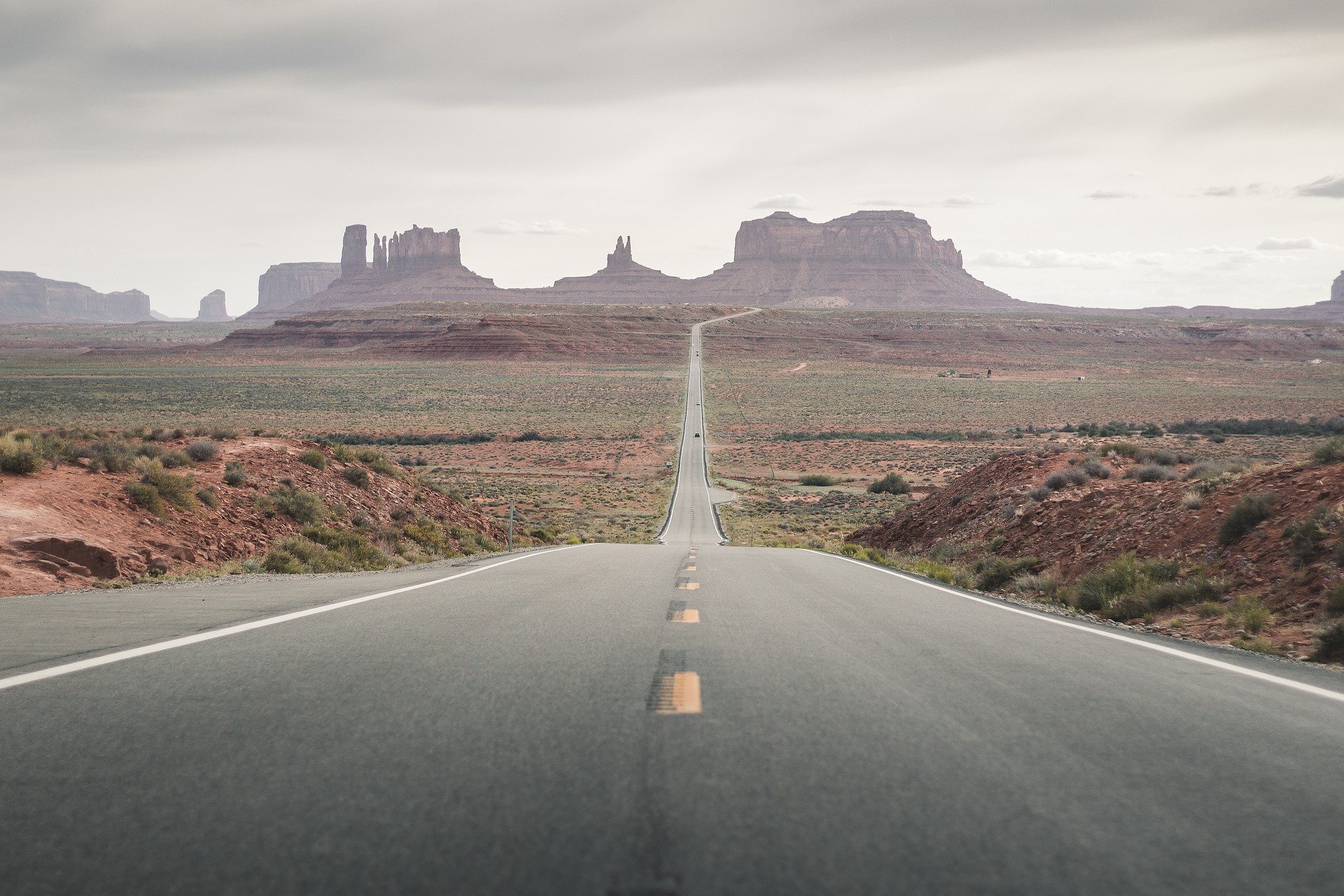 by Michelle Bauman, Director of Y4Life
The last two mornings I've woken up to the crooning of Willie Nelson in my head. Frankly, it's been a little unsettling. Though I have childhood memories of my aunt singing his songs while I rode in her red Camaro, I can't remember the last time I listened to country music on the radio. Nevertheless, I woke to Nelson serenading me with "On the Road Again" two days ago. And when it happened again today, I decided the dreams might be worth some reflection.
Now, I readily admit I'm not qualified to analyze dreams. I don't have a doctorate in psychology, training in dream analysis, or a special gift like Joseph. Yet, it doesn't take a brainiac to make obvious connections: I've been traveling a lot lately. I've been "Goin' places that I've never been. Seein' things that I may never see again," and I've been loving it. After a year of COVID confinement, the thought of being on the road again is invigorating.
But I don't think it's just the travel that has caused me to wake up humming the last two days. I think it also has something to do with what takes place when I travel. I imagine Nelson longed to make "music with [his] friends" as much as I long to interact with youth, to affirm their lives and help them affirm the lives of others. I'm guessing your longings are similar.
And then there's the other connection to roads I've been contemplating the last couple of days—the single, narrow road all of God's people are traveling together. It's a highway called "the Way of Holiness", according to Isaiah 35, and it's reserved for the redeemed. This road is filled with only good gifts—gifts like leaping and gladness, crocuses and joy, healing and safety and peace. And this road was paved by Jesus.
Though hidden behind the soot of sin at times, the reality of God's blessing on His highway does not change; we travelers are strengthened by His Word, His Sacraments, and His people. And as we travel, we have the privilege not only of being served, but also of serving and affirming others. We have the opportunity to uphold LIFE.
Though he may not have known it, Nelson really was right; it's good to be on the road again. Each day on God's holy highway is a blessing; each day offers an opportunity to help and be helped as we head toward our final destination together.
Thanks for traveling alongside me!
---
Isaiah 35 – The Ransomed Shall Return (ESV)
The wilderness and the dry land shall be glad;
the desert shall rejoice and blossom like the crocus;
it shall blossom abundantly
and rejoice with joy and singing.
The glory of Lebanon shall be given to it,
the majesty of Carmel and Sharon.
They shall see the glory of the Lord,
the majesty of our God.
Strengthen the weak hands,
and make firm the feeble knees.
Say to those who have an anxious heart,
"Be strong; fear not!
Behold, your God
will come with vengeance,
with the recompense of God.
He will come and save you."
Then the eyes of the blind shall be opened,
and the ears of the deaf unstopped;
then shall the lame man leap like a deer,
and the tongue of the mute sing for joy.
For waters break forth in the wilderness,
and streams in the desert;
the burning sand shall become a pool,
and the thirsty ground springs of water;
in the haunt of jackals, where they lie down,
the grass shall become reeds and rushes.
And a highway shall be there,
and it shall be called the Way of Holiness;
the unclean shall not pass over it.
It shall belong to those who walk on the way;
even if they are fools, they shall not go astray.[a]
No lion shall be there,
nor shall any ravenous beast come up on it;
they shall not be found there,
but the redeemed shall walk there.
And the ransomed of the Lord shall return
and come to Zion with singing;
everlasting joy shall be upon their heads;
they shall obtain gladness and joy,
and sorrow and sighing shall flee away.