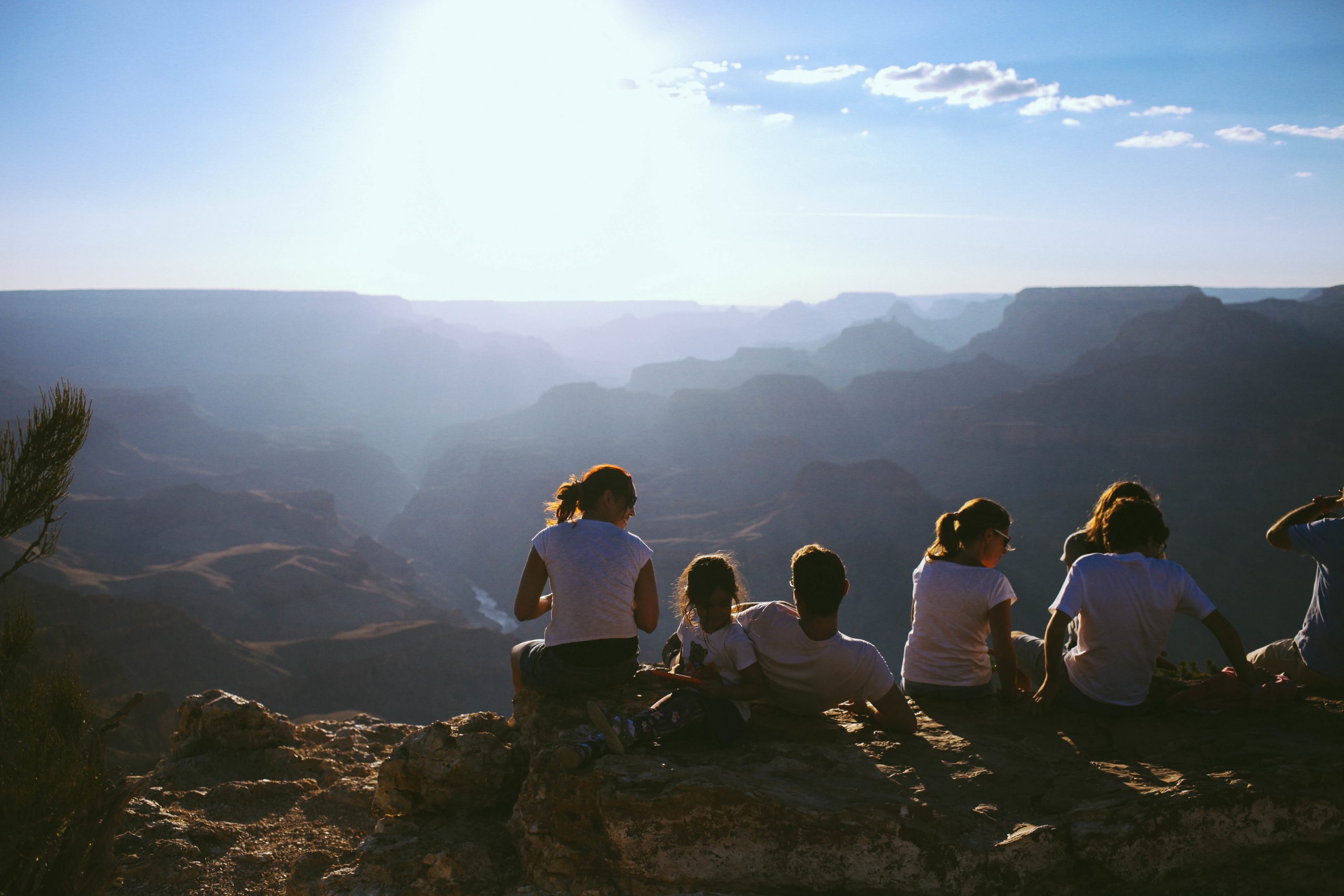 by Michelle Bauman, Director of Y4Life
As a child, I spent lots of time with my grandma. She taught me how to crochet, how to ease an earache, and how to level off a cup of flour. She introduced me to lemon drops and scrapbooking and the joy of bird watching. And she taught me a great deal about what it was like to grow up in the '30s and '40s. Through her memories, I learned the necessity of being content with what one has, how to appreciate the little things, and how to give freely to those in need even when there isn't much to give. Grandma's lessons came naturally through her interactions with me—her creative recycling, her gentle correction, and, most of all, her stories.
Growing up in the 1930s and '40s shaped my grandma; it helped define not only how she saw the world but also how she interacted with it. In the same way, our time is shaping the youth of today. The question is, what lessons will they learn?
Let's be honest, 2020 wasn't a model year for making memories. A worldwide pandemic, delusory politics, racial tensions, and cancel culture shaped much of the year. Add in a massive derecho, numerous forest fires, and an enthusiastic hurricane season, and you have a recipe for despair. It's no surprise then that America saw an increase in loneliness and marked declines in mental health in 2020.
It's true, our experiences definitely shape us. But do hardships mean we are doomed to despair? Romans 8:28 reminds us, "that for those who love God all things work together for good, for those who are called according to His purpose." Not only is God using all things for our good, but He's also working through us to bless others, working through us to carry life and hope into the world.
One of the ways this message was shared in 2020 was through LFL. Lutherans engaged as Gospel-motivated voices at the local, state, and national level, through churches and Life Teams and Life Chapters and State Federations. And despite e-learning, mask-wearing, and social distancing, the message was also shared at schools.
Y4Life Teams at Lutheran high schools and colleges continued serving in 2020. In fact, despite Satan's best efforts to end the For Life movement, 2020 saw an increase in student engagement, excitement, and leadership across the board. Not only did new Y4Life Teams begin in 2020, but membership continued to increase at most schools last year. Some teams even doubled in size!
And while 2020 may have been filled with challenges, it was also filled with creative ways of overcoming those challenges. In addition to socially distanced ice cream socials and collections for the homeless during homecoming, Y4Life Teams held up For Life signs in high traffic areas, threw baby showers for pregnancy care centers, and ran in virtual 5Ks to raise money for homes dedicated to caring for girls rescued from sex trafficking. They brought in speakers and participated in educational events like Chats 4 Life and What about … Mondays? Some of them even contributed to plans for Life Week 2021.
Yes, much For Life work was and is being done! As youth continue to use their Gospel-motivated voices to advocate For Life across America, they become powerful testaments to the reality that God is greater than any pandemic we face. And we can be certain that these experiences will shape them for life.
My grandmother's experiences shaped her. She grew up during the Great Depression and graduated from high school during World War II. She knew fear and want; she faced rationing, war, and death. But despite these hardships, she knew life.
By God's grace, today's youth know life, too. No matter what 2020 held or what 2021 holds, God is preparing today's youth to be witnesses For Life in our communities and world. He is using the experiences of today to shape the realities of tomorrow. Yes, we can be certain that God is shaping history for our good.