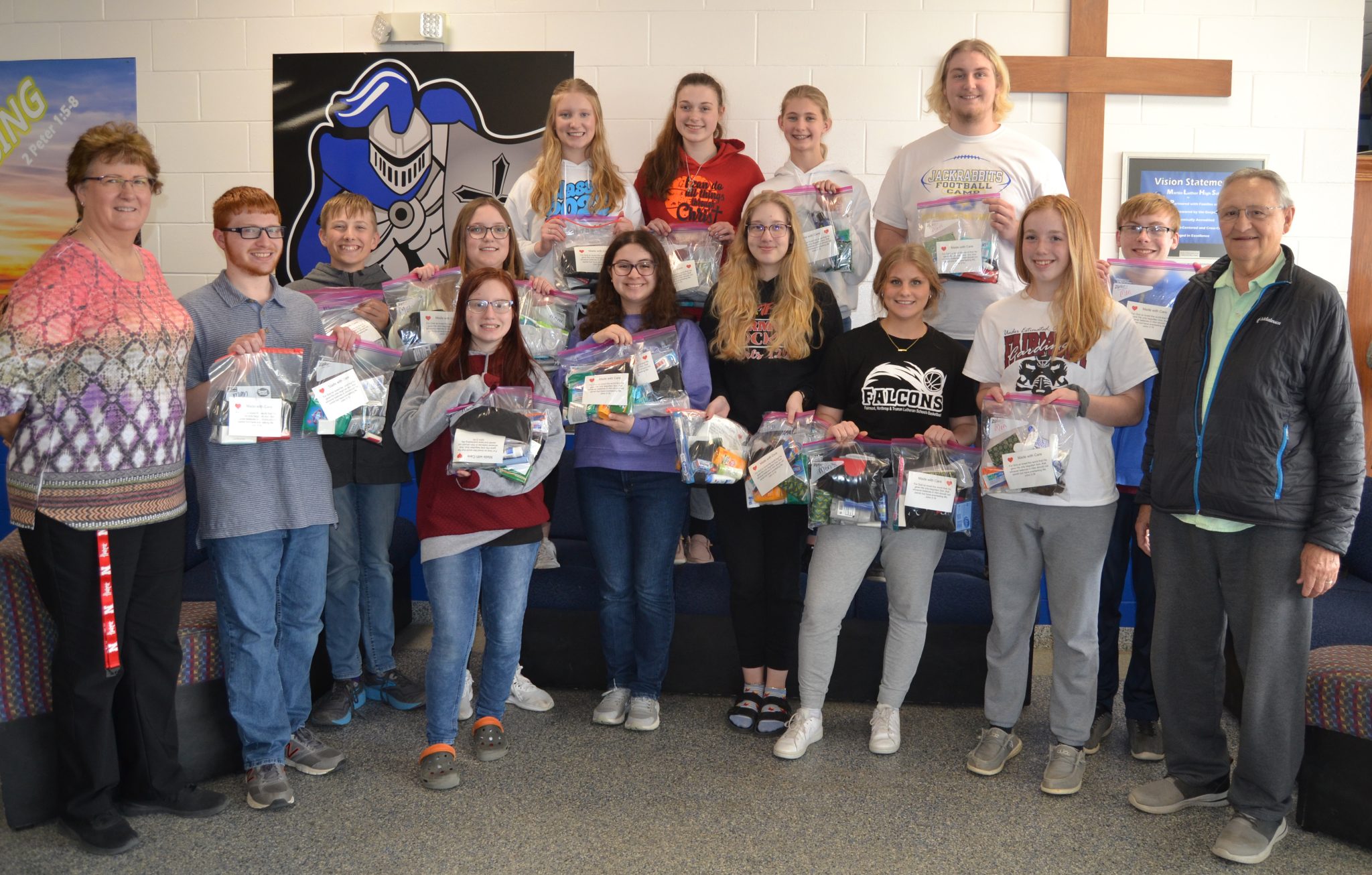 By: Rebecca Oerman
Being For Life is about more than abortion and working to support mothers and their babies. For example, for the past three years, one of the projects that the Knights4Life Y4Life group from Martin Luther Jr./Sr. High School in Northrop, Minnesota, has done is putting together hygiene kits in support of the homeless.
This project started in 2021 when group advisor Rebecca Oerman suggested helping the homeless—and the group ran with it! After getting the word out in local church bulletins, they were able to put together 60 kits, with 40 going to the Salvation Army homeless shelter in Mankato, Minnesota, and 20 going to Options Pregnancy Center in Fairmont, Minnesota. In 2022, they put together 75 kits and added The Shepherd's In, a men's shelter in Fairmont, to the list of recipients. In 2023, they were able to put together 98 kits, adding CADA of Fairmont, a nonprofit organization serving victims and survivors of relationship abuse and sexual violence.
Kits contain travel-size shampoo and conditioner, deodorant, toothpaste, soap, and lotion; socks (one of the main things needed); toothbrushes; tissues; feminine hygiene products; and wet wipes, along with various random things that are donated (such as dental floss and bandages). The items are placed in Ziplock bags along with a note with a Bible verse. Monetary donations and a Thrivent Action Team grant help to pay for the supplies. Additionally, MLHS students, families, and area church members also donate supplies.
When people hear about "life groups," they often think of babies, mothers, and pregnancy resource centers—and that's great! Knights4Life was blessed to be able to also support and show God's love to those of our neighbors who don't have a permanent place to call home.