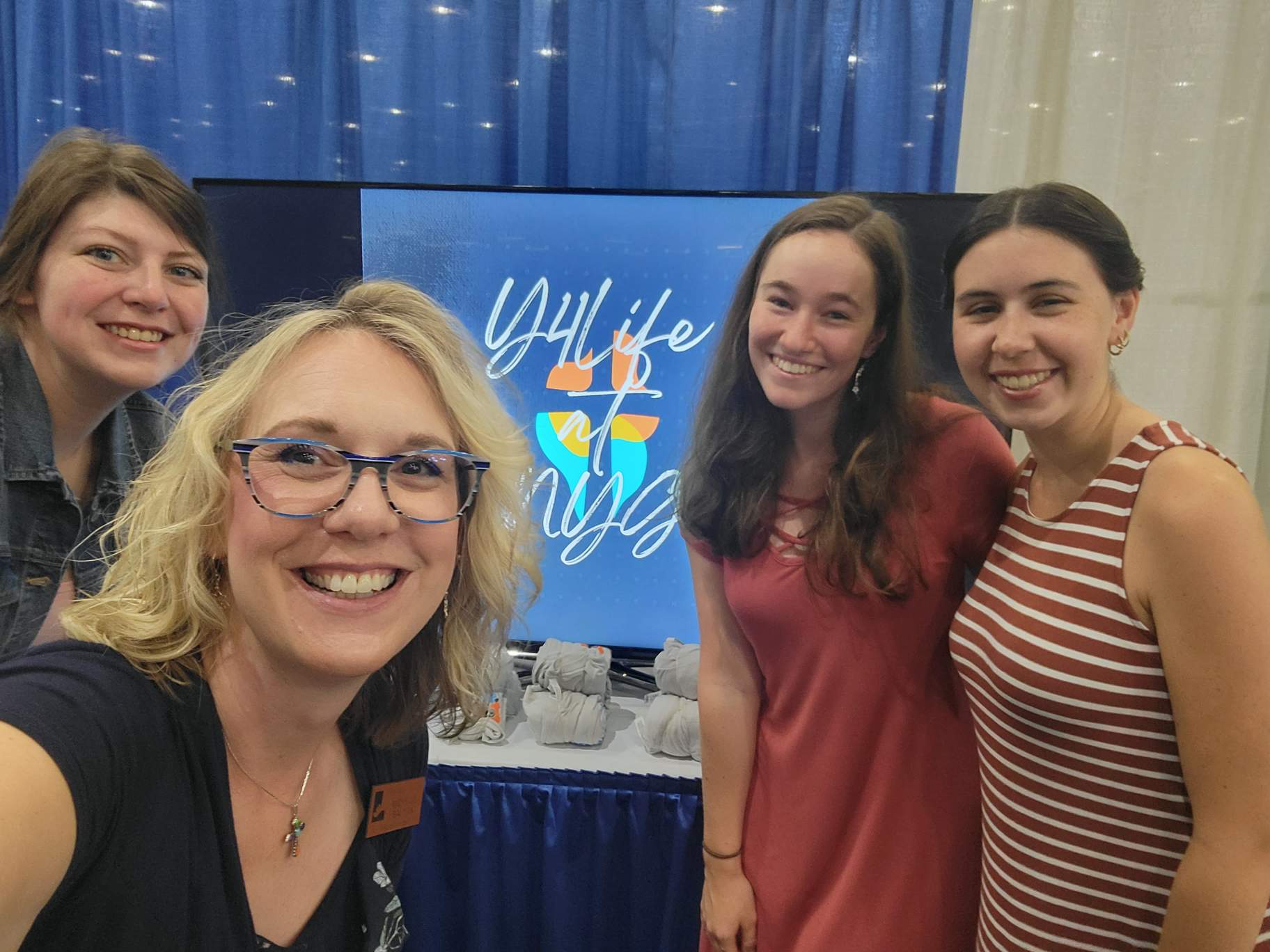 by Nadia Beadle
I sat down at my computer and opened Zoom, a little nervous but very excited. This was the day my internship at Y4Life began. Was I ready? I hoped so. At the very least, I had a passion for life issues, a note pad, a new To-Do list, and plenty of snacks beside me just in case I got hungry during our meeting. Meeting Michelle at events throughout the year had made me feel a little more confident, but there's always a bit of apprehension before starting a new job.
Now, nearing the end of the internship, I could not be more grateful for this opportunity and my genuine love for the Y4Life movement and team increases every day! I have participated in meaningful work related to the pro-life movement in a vast variety of ways. Updating the Lutheran High School Database, creating a comprehensive list of University Lutheran Chaplaincies, writing a year's worth of Life Snaps and Life Facts, editing Chats 4 Life recordings into podcasts, designing several "Challenges" for students attending Chats 4 Life and What About Mondays throughout the year, and brainstorming behind the scenes activities with Michelle and Cori were some of my tasks as the intern this summer!
A unique and powerful aspect of this position was the opportunity to receive training through the Equal Rights Institute to learn the best pro-life arguments in response to the best pro-choice arguments. This training enables for-life people to change the hear of a person who holds opposing views through civil discussion. This training was primarily completed in preparation for attending LCMS Youth Gathering with the Y4LIFE team, where I was able to engage with hundreds of youth and adults and share our Gospel-motivated message for life! One special interaction during our time there was a conversation I had with two young girls who had an adamantly pro-choice friend. I was touched by their curiosity and eagerness to learn more about abortion and how I would respond to arguments from the other side as they formed their own stance on life issues. I felt equipped to answer their questions, but more importantly I was honored to share what it means to be people for life.
When reflecting on all I've learned and experienced as a whole this summer, Y4LIFE's pursuit and unashamed proclamation of truth about life issues is my most cherished aspect of the organization. In a culture where obvious truth is being abandoned for the independent and fickle emotions of sinful human beings, Y4Life is devoted to teaching the Gospel in its purest form by looking at the only infallible source on Earth, the Bible, regardless of whether everyone will like what it has to say or not. Getting to be a part of such an incredible mission has had a learning curve, like how to write truly Gospel-motivated captions for posts, but it was so worth it! This position has changed my life, given me a better understanding of God's plan for life, and equipped me to share His plan for life with others. If you are a high school or college student, I would highly recommend applying to be the Y4LIFE intern in upcoming years.