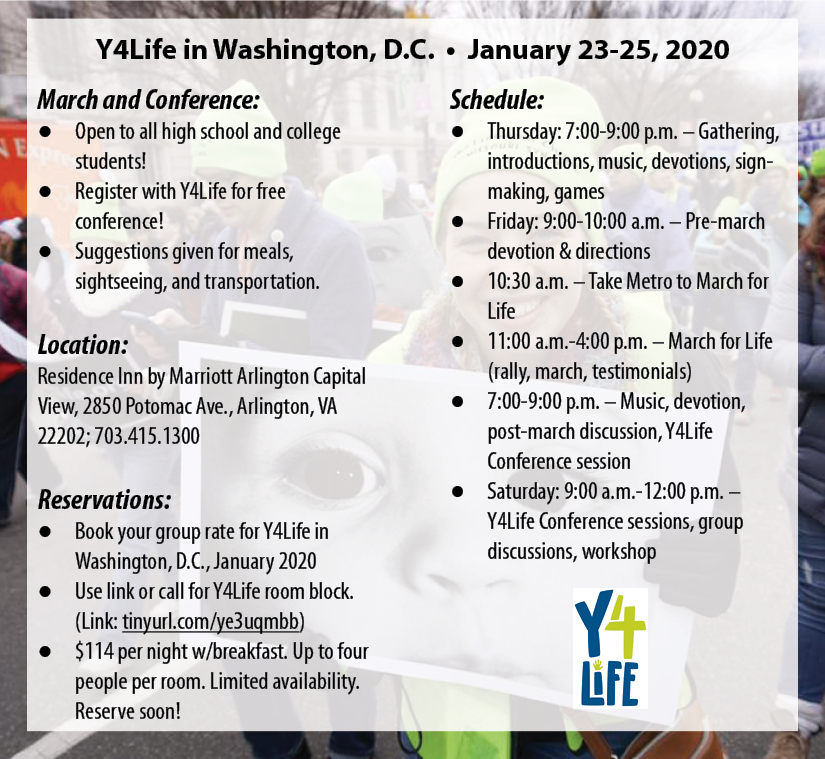 That's right, the annual March for Life scheduled for Friday, January 24, is quickly approaching! While thousands of adults will attend this event, we're also hoping that 4Life youth will walk with us again this year at Y4Life in Washington, D.C. All high-school- and college-aged youth (with chaperones!) and all current Y4Life Teams are invited to march with us.
But that's not all! Youth who stay in our hotel block at the Residence Inn Arlington Capital View are also invited to attend a FREE Y4Life Conference the same weekend! Join us before the march on Thursday, January 23, for an evening of devotions, sign-making, and opportunities to get to know other 4Life youth. Then attend our conference Friday evening and Saturday morning to explore other 4Life issues.
Find more information above or email Michelle Bauman at mbauman@lutheransforlife.org. (She looks forward to seeing you there!) Don't wait—hotel rooms and conference spots are limited!